v27 graphics issues - now fixed
femdesigner
Edited 21/8/23 to announce the (temporary) fix.
There is a graphics problem with the new Alibre v27 which affects our addon. It relates to the legend (or textblock) on the top left of the screen which is just a title, units and contour key with numbers. The legend has been removed from the display as a temporary fix because that information is already on the results dialog box
(see picture below)
so it would just mean you can't print out everything on the screen with the print command. I use screenshots for reports so perhaps this is not such a great limitation for most of us. When Alibre update their graphics, so will we.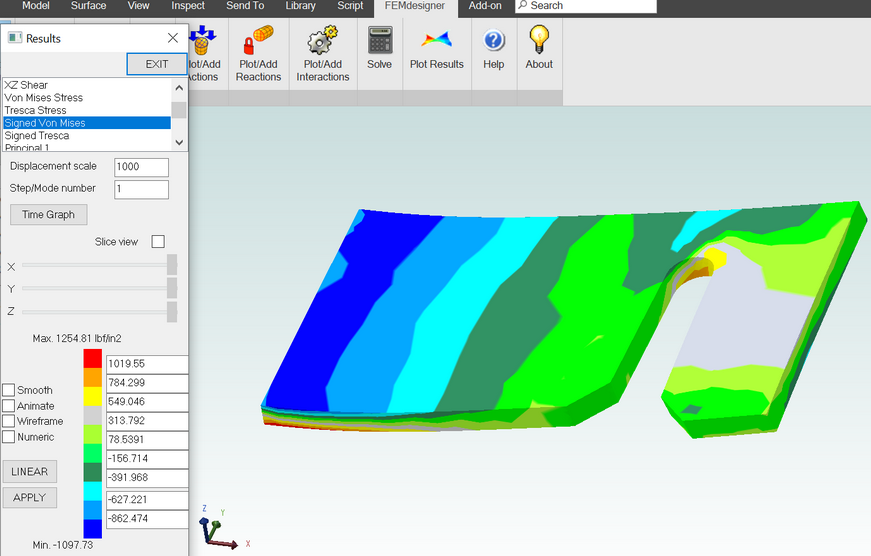 Alternatively, you can take advantage of the Alibre side-by-side installation during the upgrade process and keep using the addon on Alibre v26. The license works for either v26 or v27, though not both at the same time.
From the zip file you just need to replace the 2 dll files shown below in the FEMforAD folder location. They are the same for Pro and Basic versions.