Femdesigner Ltd.
are specialists in engineering stress & thermal analysis via Finite Element Analysis
(FEA)
for
virtual prototyping of new designs or verifying old ones
. We
develop and sell FEMforAD; an FEA addon seamlessly integrated into the
Alibre
Design
workspace (
compatible with v19 to v26 including Atom3D) and also the
Hex standalone FEA for analysis of solid models from other CAD systems. Free 28-day trials.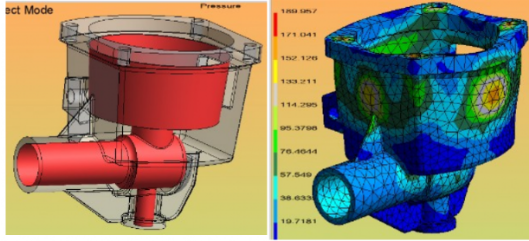 Two pricing options:

$299 Basic
has
elastic, static analysis with contact
$899 Pro
adds plasticity, steady-state/transient heat transfer, natural frequencies, transient dynamics, buckling
The automatic mesher produces high quality meshes with fine controls.
L
arge models solve fast with 64-bit parallel direct and iterative solvers.
Tiny footprints for immediate loading.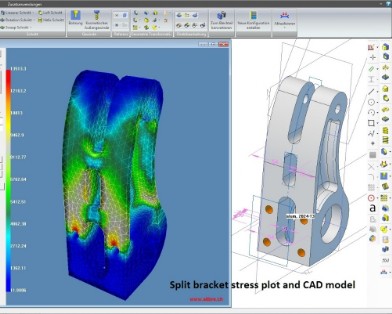 Proven Technology
Developed & sold since 1993, FEMdesigner's technology is rock-solid, accurate and optimized. Born in the high-stress environment of solving real-world mission-critical problems with tight deadlines in industries like offshore, automotive, nuclear power, consumer products, aerospace and others, our technology has proven its value time and time again.
Enable simulation-driven design!
While our software is feature-rich and accurate, it is also easy to use and affordable, so you can easily justify the cost of having analysis software on the computer of all design engineers. Design changes made later in the process are more costly and require more compromises but with FEMdesigner software everyone in the design process can run their own analyses and make informed design decisions early.
Recommendations
"I've used Femdesigner for many years to do stress assessments of high-pressure offshore equipment for major companies. It is accurate, quick, flexible and great value for money". J. Mathie, Misolutions Ltd.
"
I was an early user of FEMforAD and found it to be amazing - much better and faster than most FEA software packages. Also MUCH easier to use.. always accurate...runs on some pretty complicated models. Recently modeled a part that looks like a bulldog clip and it matched behavior (load/deflection and yield point) perfectly.
Several years ago, the plastic solution matched several 17-4 PH stainless steel parts I was testing to failure...and the results agreed within a few thou...of permanent deflection". Bill Crumly.
"
I really like
FEMDesigner
and wish for closer cross-support between you &
Alibre".
Lew Merrick.
"I am a semi-retired engineer and have been using Femdesigner for about 25 years plus and love it". Robert Taylor.